AIESEC Alumni Poland is looking for other national AIESEC Alumni associations to run the next edition of our award-winning international mentoring program together!
We continue the tradition of the program started in 2019 in Poland with an alumni-running people development company Kingmakers. The program then grew to pan-European scale through 2 consecutive international editions involving Sweden, UAE, Russia, Hungary, Croatia, Belgium, Czechia, Slovakia! We were awarded 2 times for quality by EMCC Poland and for international cooperation by AIESEC Alumni Europe at ERAC'23! Now we're looking for more partner associations to join us in edition 2023/24!
Why should your AIESEC Alumni association participate?
Create a positive impact on your environment.
Provide a high-quality, amazing development experience to your members.
Promote your association and gain new members – thanks to Alumni Mentor the membership base of AIESEC Alumni Poland tripled!
The quality of this mentoring program is ensured by:
Recruitment of mentors and mentees based on maturity – we are verifying application forms, checking the motivation of mentor and mentee candidates and assess their suitability for mentoring
Matching process – based on background, preferences and profiles described in application forms but also on LinkedIn
Training program for mentors and mentees – 3 professional trainings delivered by our partner Kingmakers to mentors and 1 training for mentees
Progress tracking of meetings – we do check if the pairs really meet and work
Evaluations – we monitor the quality of the program through mid-term evaluations and react if needed
Key assumptions:
Participants (mentors and mentees) can choose if they would like to work in mixed (international) or local pairs (or native language).
Kingmakers is the strategic partner of the program on an international level.
International coordination will be conducted by a coordinator appointed by the executive board of the AIESEC Alumni Poland association.
Each participating national Alumni association will appoint one national coordinator who will organize the program on the national level.
Key events happen within the same timeframes and dates. Key meetings (especially training for mentors and mentees) are joint for all participants and will be conducted in English.
Only formal members of the national AIESEC Alumni associations can participate in the program. This applies to both mentors and mentees. Each association can define its criteria for formal membership.
Key materials (application forms, evaluation surveys, mentoring contracts) are unified on the international level and will be written in English.
Mentor-mentee matching will be primarily done on the global level in cooperation with Kingmakers. National coordinators will participate and can provide suggestions for matching of participants coming from their countries.
Responsibilities
International coordinator
National coordinators
– Timeframes.
– Application forms.
– Trainings for mentors and mentees.
– Mentor-mentee matching.
– Meta-mentoring sessions.
– Evaluation surveys.
– Promotion on the national level.
– Participation in matching.
– Tracking the progress of the mentoring process in pairs where the mentee comes from their country.
– Handling participants' cases that require attention on the national level.
Timeframes
September 2023
– Setup of cooperation among national AIESEC Alumni associations
– Recruitment of national coordinators
October 2023
– Preparation of global templates for promotion materials
– Preparation of application forms
– Preparation of final local promotion materials
November 2023
– Recruitment of mentors & mentees
– Global mandatory trainings for mentors and mentees
– Mentor-mentee matching
December 2023 – April 2024
– Actual mentoring sessions
– Evaluation surveys/checkpoint – which pairs are active (March)
– Mid-term global training for mentors (March)
– Meta-mentoring sessions for mentors (March)
May 2024
– Final global training for mentors
– Final global evaluation surveys
June 2024
– Global Closure Ceremony
– Certificates for mentors
Referrals
These are some of the credits given by our mentors and mentees:
Mentees
Mentors
Thanks for the program (and the mentor) I jumped over a few levels of self-consciousness

The relationship will last beyond this program
The mentor was always prepared and available for advise any time

I'm satisfied with this program because 1) it was professional, 2) mentor was very inspiring, 3) I reached by goal

My initial goal evolved during the program, I could get to know myself better and every meeting brought new thoughts on future career development
I learned to listen better 🙂

Basing on my mentee's influence I took a decision to do something that I haven't dared to do for 20 years

The development of the mentee, her work on herself, her happiness are my greatest satisfaction. I worked on my patience and listening skills – here was my biggest growth.

An interesting view from the other side, wide perspective, mastering of leadership skills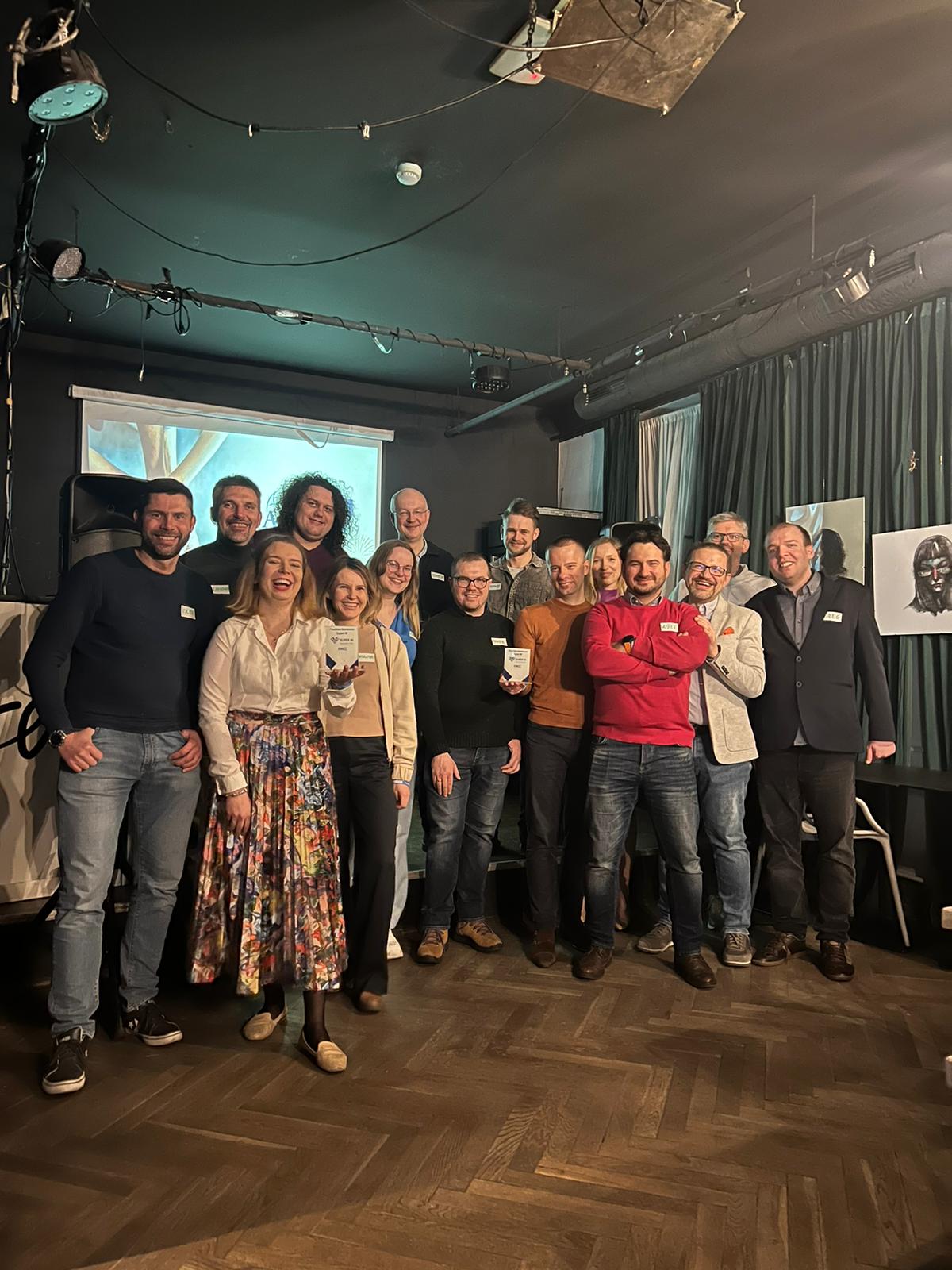 Next steps
If your national AIESEC Alumni association is interested or have questions, please write to marek(at) aiesec-alumni.pl and start looking for the national coordinator!
Follow us also on LinkedIn to get the latest updated about AIESEC Alumni Mentor!